A lot of our customers ask us about SandForce controller. Everyone want to know - when exactly we will add this SandForce SSD in support list?
The main problem of this type of SSD -
very complicated internal structure with full hardware encryption of all logical structures.
It means that such drive completely crypt all data in Firmware and in NAND memory chips. If you will try to unsolder NAND Flash chips from the SandForce based SSD, you will find that all information is completely encrypted with the AES-256 key.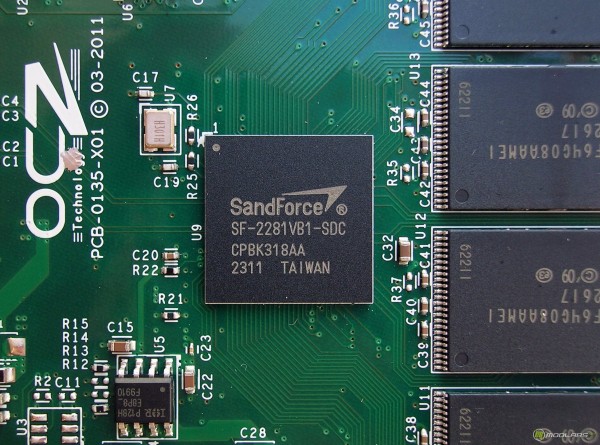 At the same time - the
SandForce 2281
become one of the most popular in SSD market -it was inexpensive and offered a good speed in writing and reading operations. That's why a lot of companies like
Intel
(Intel 520, 530 SSD),
Kingston
(SSDNow v300),
Toshiba
(rebranded TC controllers) and
OCZ
(Vertex 3) produced a lot of SSD models based on this type of CPU.
But the high speed and a good price were the only advantages of this CPU.
Most of the drives based on SF 2281 become dead after 6-18 month of usage.
Drive just goes into
BSY
state and don't make any signs of activity.
Lucky for us, nowadays this controller become not so popular as before, but it still can be found in Noname SSD drives produced in China, or in some value drives like
Silicon Power
,
PNY
,
ADATA
,
SANDISK
and others.
At this moment there is no way for getting data from such drives. But we still looking for the way of adding them in our support list.
There are some third-party companies where the ex-Seagate engineers are working. These engineers have access to Techno-Utility for SandForce, and they could help you to recover SandForce-based drives. But this way is expensive, pretty complex and almost completely manual. "One Button Solution" is not an option for SandForce drives.